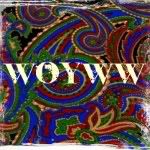 Off to a rockin' start this Wednesday, feeling good, got a baby that is in an awesome mood, good coffee and an arty to-do list.
I do so love being a stay at home mom on a day like this, now let's just hope that I don't get pooped or thrown up on!
So, this morning I am working on my
Book of Days
.
Effy's prompt this week is "Things that Challenge You" and the technique is Mosaic. And that is what I am working on here, plus some mail art.
I am still working out what challenges me, I think it will be motivation as I do have trouble with getting motivated to do certain things sometimes. I am not sure yet though.
I am really sticking close to what Effy showed us in her video as I really liked how hers came out. I had considered doing a torn mosaic, like on the cover of my first art journal. But it would be a really heavy layer, heavier than even this, so I may try it after I have gotten the few supplies I need to reinforce the book a little more.
You should have seen my desk yesterday, well... you couldn't even see it, it was buried! :D
Yesterday's projects were my journal spread for this weeks journaling in my Book of Days (pictures of that coming at the end of the week when i am done journaling on the spread) and a thank you card I Zentangled for my son's teacher.
And this is the string I started with on simple folded card stock.
And this is it once I was finished. I am not super original with my patterns right now as I am still learning them and there are sooooooo many to learn. So I used my favorites, Zedbra, Cracked, Strircles, Networking, and one that, honestly I can never remember the name for, but it is one of my most favorites and it is the one behind the "lie" in the name.
And lastly, is the one I drew on the inside before I wrote the thank you note, and it is called Ribbon Bow.
So, happy Wednesday everyone!